ADOBE MEDIA INTERACTIVE STREAMING
Have a flash based application? We can host it.
Plans start at just $29/mo.
Yes, Host my Application
Host any Flash Media Server based application. Account activation takes just a few minutes.
BUSINESS GRADE FLASH MEDIA HOSTING
ENTERPRISE SERVERS
Host your flash application on HPE enterprise grade servers, optimized for Flash Media Server software.
INSTANT ACTIVATION
Account activation takes just a few minutes. Check your spam/inbox folder for your credentials.
NETWORK
Stream with low latency across the United States and Europe. Your application is deployed on a custom built, global network.
SUPPORT
Access to 24/7 support via phone or live chat, 365 days a year.
INTERACTIVE FLASH APPLICATIONS
Deploy any flash application that requires Adobe Media Server Professional. No license required.
INTEGRATION
Upload your application to our servers, and embed the source on any website. *Browsers must be flash enabled for proper app functionality.
UNLIMITED CONNECTIONS
Get up to 1000 simultaneous connections, with no monthly viewer hour limits or other connections limits.
RTMP INGEST
Streaming live video? Pull from any RTMP source or push live video from any encoder that supports RTMP.
PRIMCAST WORKS WITH ANY ENCODER THAT CAN OUTPUT IN RTMP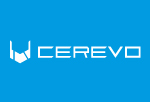 Deploy your flash based application on enterprise grade servers, connected to a custom built, global network, designed for low latency streaming. Your services are backed by our 99.9% uptime SLA and supported by a team of experts, available around the clock, via phone or live chat.
1. Sign Up
Create your free flash application hosting account today. It only takes a few minutes.
Yes, Create my Account
3. Start Streaming
Upload your application, integrate the code on your website and start streaming your interactive application. Contact us if you need assistance. We're here 24/7.