Internet Radio Broadcasting with Global Reach
Deliver your internet radio stream to any device, anywhere, with ease. Expand your reach beyond the capabilities of your antenna tower and reach millions of potential listeners, worldwide.
WELCOME LIVE365 BROADCASTERS
Our Radio Streaming Services include monthly Royalty Reports! We can help you get your stream licensed! See Royalty Fee Schedule HERE.
Starting from
$8/mo
Billed Annually
Hardware Encoders for Professional Broadcasters
Your radio station needs a reliable solution for 24/7 encoding, to avoid crashes and dead air. Our recommended hardware encoders are easy to setup and are designed for non-stop operation.

BARIX

DEVA BROADCASTING

STREAMIT
Stream and Take Live Calls with MIXXX
No need to buy expensive broadcasting software. MIXXX is provided free of charge and it can be used to stream and take live calls through Skype.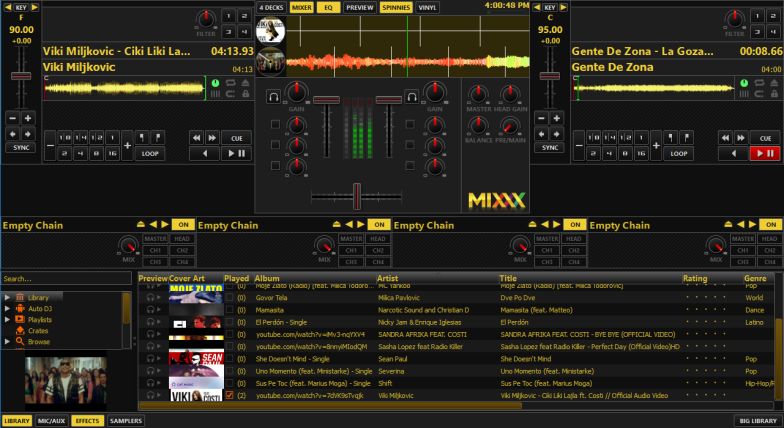 Leverage your Live Streaming with our Cloud DJ
Back-up is always on stand-by. Our auto dj platform can be set to automatically kick-in when your live source drops. Use it as a back-up or to complement your air time when your live content is depleted. Auto DJ is included with select plans.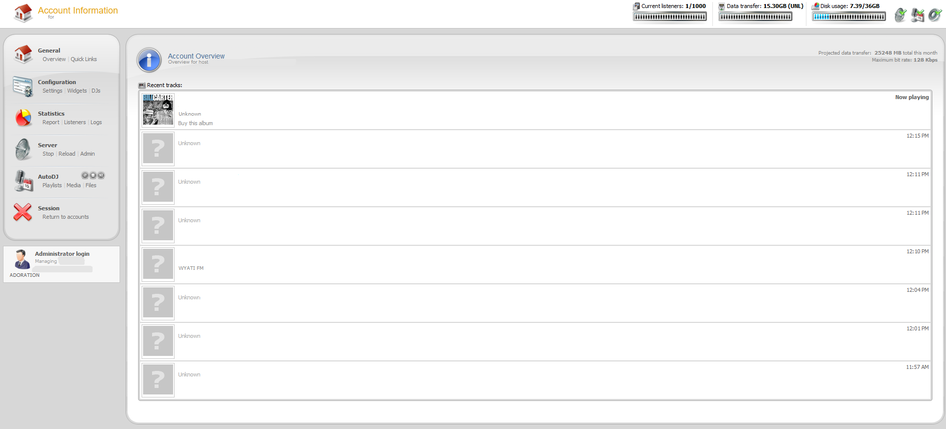 Immediate Activation
Start streaming online in just a few minutes. Our automated system will setup your account instantly, and send you an e-mail notification once your account is ready. (Please check your spam folder)
Reach any Device
Reach any device, including mobile devices, natively or through our free mobile app. Stream from a single source and let our serves handle the rest.
No Limits
Never run out of listener hours or bandwidth again! Our pricing is clear and simple, and there are no bandwidth limits.
Royalty Reports
Worried about royalty fees? Our radio streaming services include detailed royalty reports. Submit your reports to BMI or SoundExchange to cover your royalty fees.
Automate your Station (Included with select plans)
Eliminate dead air by broadcasting from the cloud while your station is not live. Upload your music to Primcast, create playlists and schedules and let our servers handle the rest.
Embedded Player
Our player can be deployed on any website, including popular blog platforms, such as WordPress.
Uptime
We eliminate dead air. Get fully managed audio streaming services backed by a 99.9% uptime SLA.
24/7 Support
Access to a team of experts, specifically trained for audio streaming inquiries, anytime, around the clock, via phone or live chat.
Compatible Encoders
Our radio streaming services are compatible with most mp3 audio encoders. We recommend a hardware encoder for established radio stations that broadcast 24/7. If you're just getting started, the FREE MIXXX encoder is our software of choice.
Software Encoders
Hardware Encoders
Deploy your radio station online, on a network that is designed and built for streaming. Deliver your audio across town or across the world with minimal latency and no loss of quality.
Are you ready to go Global? Our network and infrastructure will easily accommodate any size audience, anywhere in the world.
Reach your listeners wherever they are, through their mobile devices. Get a free mobile app deployed to all markets, including iOS, Android and RIM, free* of charge. SEE OUR APPS.
*Free mobile application available with select plans. Google Play and Apple Developer account required. There is a $25 one-time fee required to setup a Google Play Developer account and a $99/year fee required to setup a developer account with Apple and maintain your app in the App Store.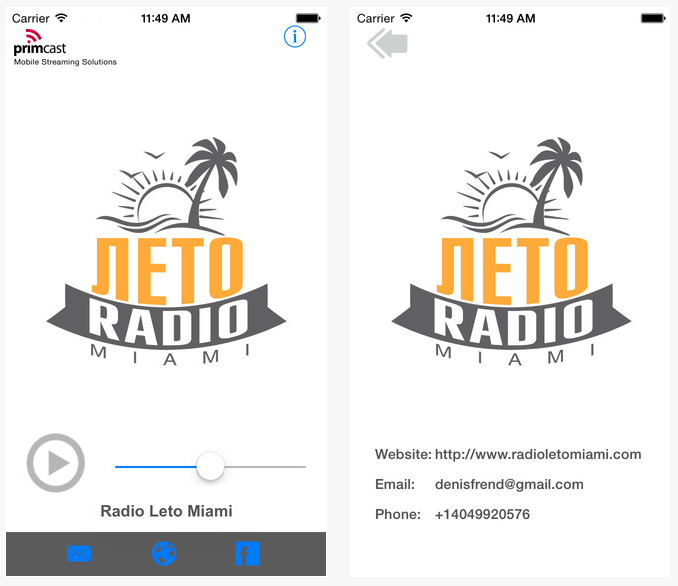 Our turnkey solution does not require your own website. Your radio player is deployed on a custom website for your station, accessible from any device. SEE OUR PLAYER.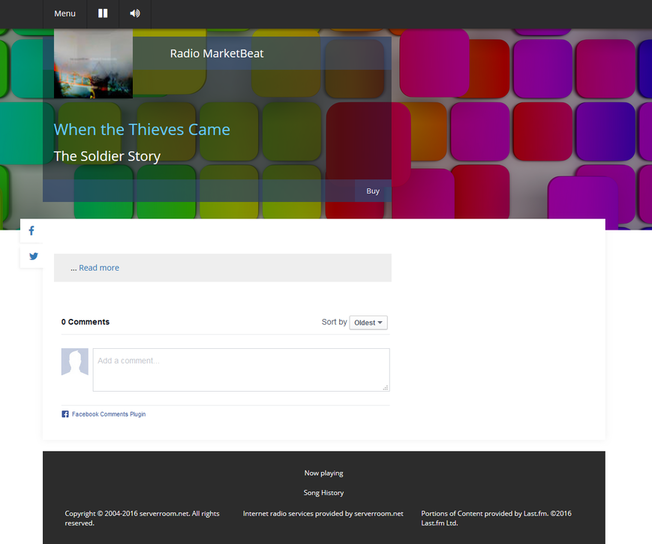 Talk to us about a solution for...

Websites
Is your website running slow? Let us help improve user experience, capacity and security. Talk to us.

Database
Are you looking for fast, secure and scalable database solutions? We deploy custom crafted, managed database solutions for your business. Give us a call.

Business Applications
Hosting your own applications can lead to disasters. Our managed hosting solutions deliver reliability and peace of mind.

Private Cloud
Are you ready to move to the cloud. We deliver custom crafted private cloud solutions, with dedicated hardware and infrastructure.

Live Video Streaming
Deliver rich media to any device, Globally. Our low latency network is built for streaming.

Web Hosting
Industry leading uptime, low prices, and 24/7 customer support. Chat with us for more details.

CHAT WITH AN EXPERT
Or call us at 1 917 284 6090
Radio Stream Hosting for ANY size Audience
We deliver custom crafted audio streaming solutions for ANY size audience, whether it's a one-time event or a 24/7 broadcasting station. Need a specific streaming solution? Get in touch with us for a free consultation.