LIVE VIDEO STREAMING
Deliver live video content to any screen, anywhere, from a single source. Use any H.264 compatible hardware or software encoder.
SEE PRICING
FREE TRIAL
Stream On The Go
Stream live video from anywhere using one of our recommended hardware encoders. Create a WiFi hotspot from your mobile device and start broadcasting through your existing LTE connection. Hardware encoders sold separately.
Stream From Your Computer
Stream live video from any PC or Mac through our OBS or Flash Media Live Encoder.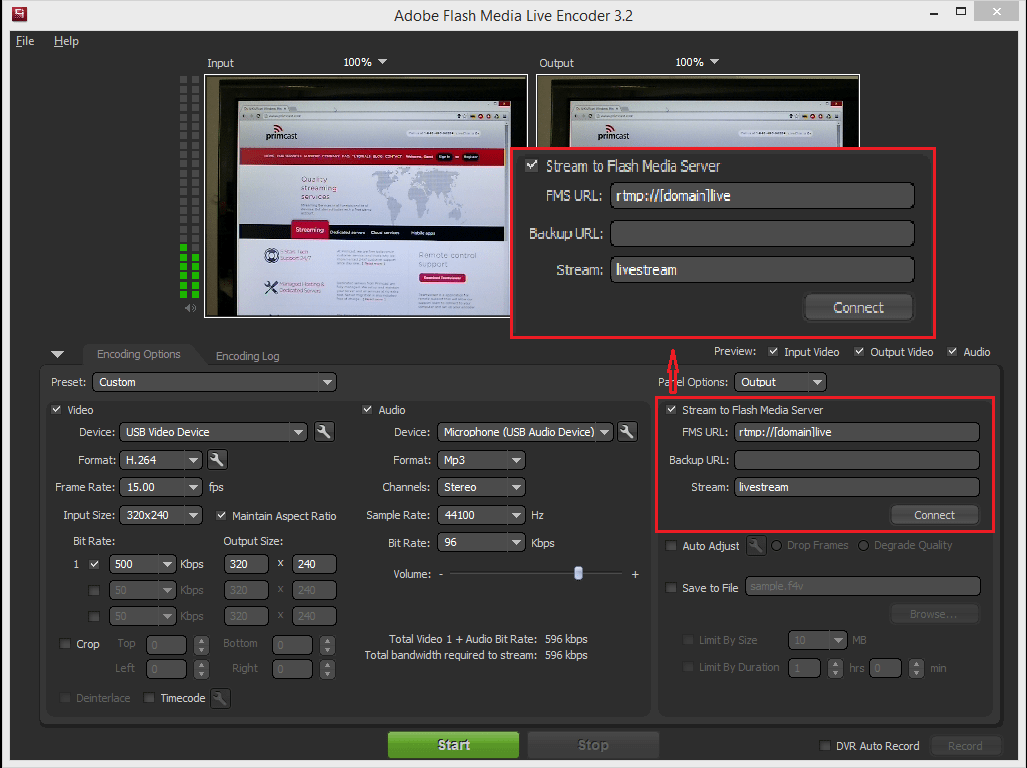 Primcast Supports a Variety of Video Streaming Tools

Turnkey Video Streaming Services
Get a turnkey personalized live video streaming solution with no experience necessary. We design, deploy and maintain all aspects of your streaming services.

No Limits
Expand your viewership potential. All of our live video streaming solutions come with no bandwidth limits and no stream advertisements.

Free Encoder
Get a free Cerevo LiveShell 2 delivered to your door when you choose our Enterprise Plan. Use the encoder and any HDMI output camera to stream live from anywhere, to any device, worldwide.

Cross Platform Delivery
Deliver rich media at multiple bitrates from a single source. Reach any screen size with the optimal HD resolutions your viewers deserve.

Monetize
Generate revenue for your station by serving pre-roll, mid-roll, post roll or overlaying ads on your video stream. Our player seamlessly integrates with VAST and VPAID Ad Servers.

Pay-Per-View
Generate pay-per-view or subscription based revenue by restricting your video content to viewers with paid access. Our player seamlessly integrates with Cleeng.

Distribution
Make your video content available on any device. We handle distribution to all markets, including ROKU, Amazon, Mobile Devices and Desktops, exclusively with our Enterprise Plan.

Uptime
Reliability is key to any successful live broadcast. Get fully managed live streaming services backed by a 99.9% uptime SLA.

24/7 Support
Get access to instant support from our team of professionals via phone or live chat, anytime, around the clock.

Low Latency Network
Use our low latency network to stream anywhere with minimal buffering.
DELIVER TO A GLOBAL AUDIENCE OF ANY SIZE
Our low latency global network is designed for large-scale streaming. Stream audio content to up to 1 million or more simultaneous connections with zero worries.
READY TO BROADCAST ON A GLOBAL SCALE?
We know live streaming best. We are dedicated to delivering scalable, custom crafted video streaming solutions for audiences of up to 1,000,000 simultaneous connections or more. Contact us for a free consultation.
SEE PRICING
FREE TRIAL