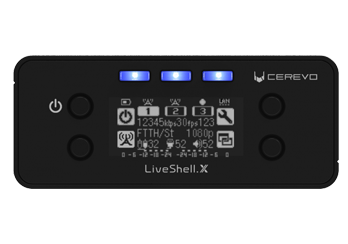 LiveShell X - $679
Stream live H.265/H.264 1080P video to up to three different servers from a small, portable encoder, with a generous battery life of up to 6 hours. Record your live stream directly on the encoder, by using its built-in microSD slot.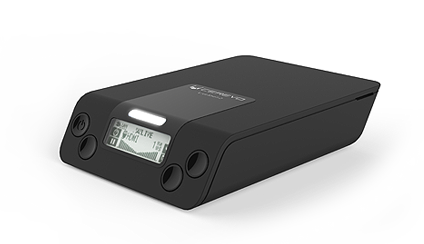 LiveShell 2 - $289
The Cerevo LiveShell 2 portable encoder is small, simple, yet powerful. Stream live at 720P, from anywhere using a WiFi and a Hotspot from your mobile device. It's battery lasts up to 3.3 hours, allowing you to accommodate most live events.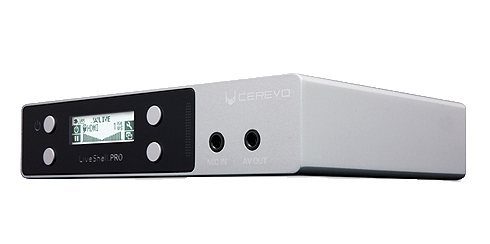 LiveShell Pro - $429
Get all the features of LiveShell 2, plus AAC capabilities and composite video input. Use the LiveShell Pro if your existing camera does not have an HDMI output.
Reach More Viewers from More Locations
Broadcast live from anywhere, and eliminate the need for expensive satellite transponders. Use our service for point to point, or to deliver your video feed online to millions of potential viewers. Questions? Talk to us for a free consultation.
CHAT WITH US
H.265 Encoding
Stream live video through the latest H.265 codec and the legacy H.264 codec simultaneously, with the Cerevo LiveShell X.

Live streaming without a PC
Streaming without a PC is simple and easy. Configure your device, attach it to your camera and stream live from anywhere. Cerevo devices are fully compatible with our streaming services.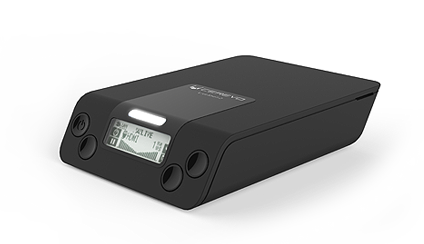 Compact and portable
The LiveShell 2 is so, small, it fits and the palm of your hand, and weighs less than your smart phone.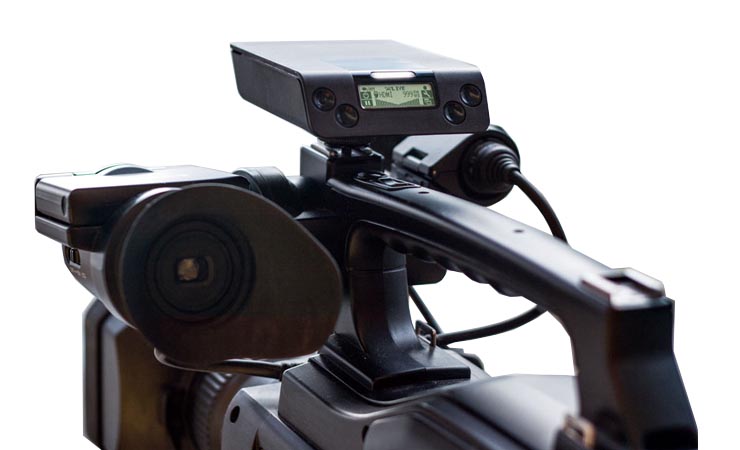 User friendly, advanced Dashboard
The device can be configured directly through it's integrated menu or from any browser on your laptop, tablet or smart phone. The easy to use dashboard, allows you take overlay graphics, change broadcast settings, and more.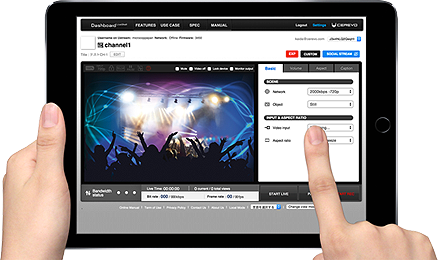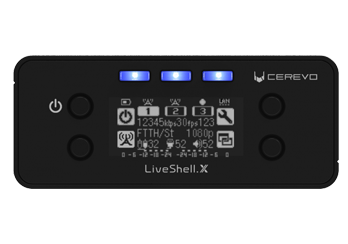 LiveShell X
Broadcast live 1080P video from anywhere, with Cerevo's latest and most innovative portable encoder. Use the built-in simulcast feature for backup or to stream to more than one platform, simultaneously.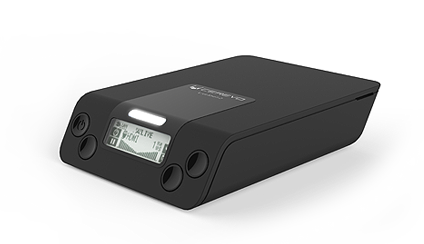 LiveShell 2
From its small size to its functionalities to price, the LiveShell 2 is the perfect device for 720P streaming on the go, without breaking the budget.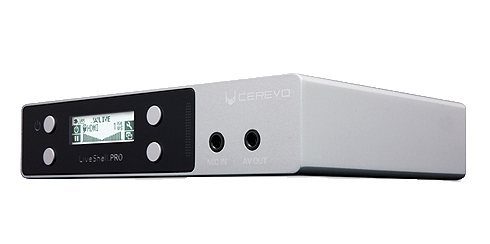 LiveShell Pro
Your current camera and hardware does not support HDMI video and audio output, in which case we recommend the LiveShell Pro portable encoder.
Cerevo LiveShell 2 is Perfect for Broadcasting:

SPORTS

BUSINESS

EDUCATION

CONFERENCES

GOVERNMENT

TELEVISION