Teradek Cube - From $1090
Stream Live to our CDN or Point-to Point
The Teradek Cube H.264 encoder, is portable, yet versatile and packed with professional features. It can be purchased with different input configurations, including HDMI or HD-SDI and SD-SDI: BNC. The device can stream up to 1080p over WiFi or Ethernet and is compatible with USB 4G LTE Modems. Use any H.264 decoder for point-to-point streaming. Call or chat for a free consultation.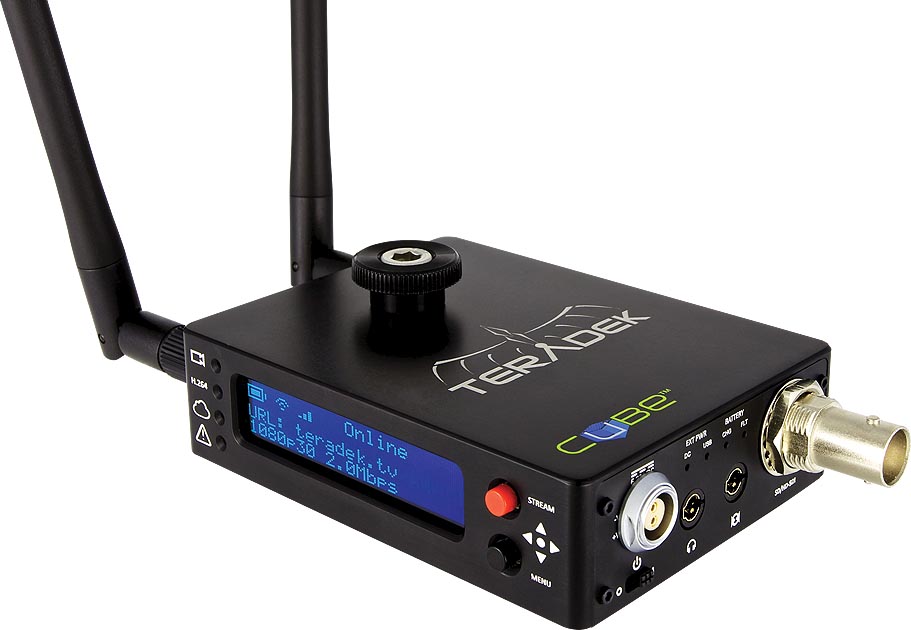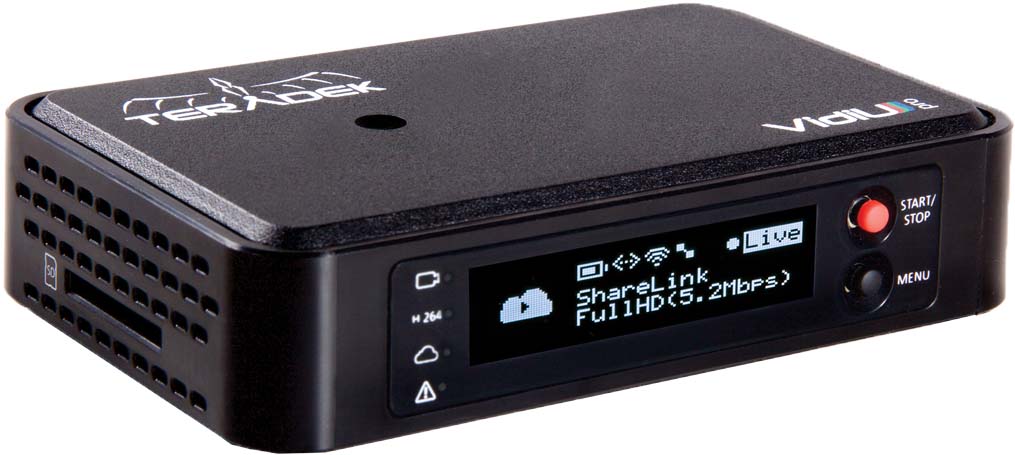 Teradek Vidiu Pro - $999
Internet Connection Bonding for True Live HD Streaming
The Teradek Vidiu Pro H.264 encoder allows you to bond multiple internet connections from different sources to ensure an adequate and stable connections, which is required for HD streaming. Teradek ShareLink™ service required for connection bonding.

Teradek Vidiu Mini - $499
Stream Live from Anywhere Through WiFi
The Teradek Vidiu Mini, is so small, it fits in the palm of your hand, yet its battery life lasts up to 2 hours. Simple connectivity directly to your camera through a HDMI mini connection, and setup is done directly from your mobile device.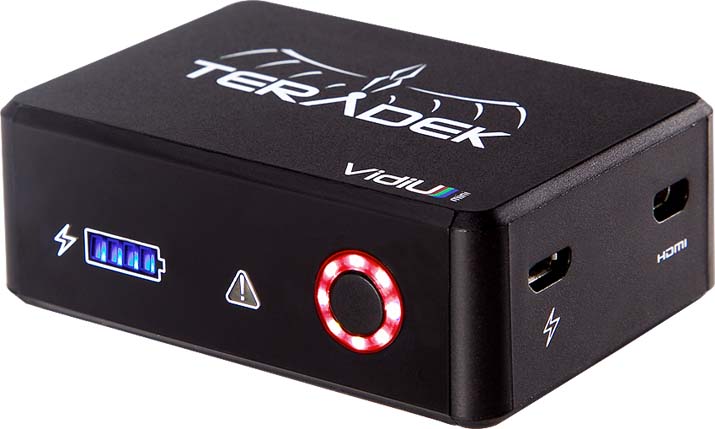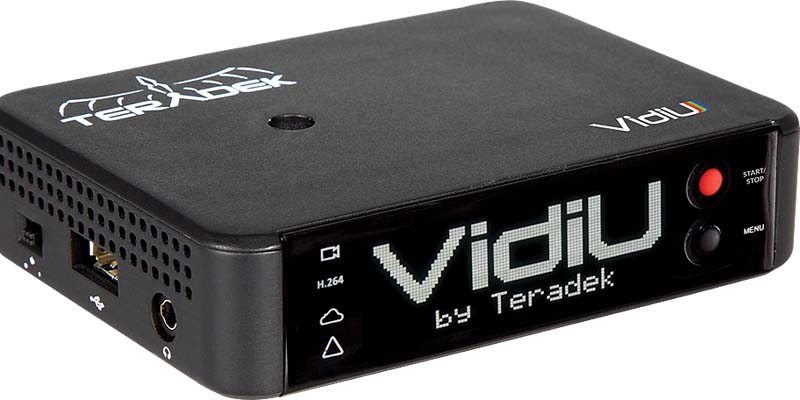 Teradek Vidiu - $699
Stream Live from Anywhere
The Teradek Vidiu has the same features as the Vidiu Pro, less the connection bonding capabilities. Stream live from anywhere, cable free with a battery life that lasts up to one hour.

Teradek Beam - From $4990
Stream Point-to-Point Up to 2500ft
Live point-to-point streaming up to 30Mbps with just 2 frames of latency. Use the dedicated IFB bidirectional IFB channel to speak directly to camera operator, or use he full duplex RS-422 port to remotely control your camera. The Teradek Beam is multicast capable, and supports streaming to up for 4 receivers. Supported protocols include RTSP and MPEG-TS.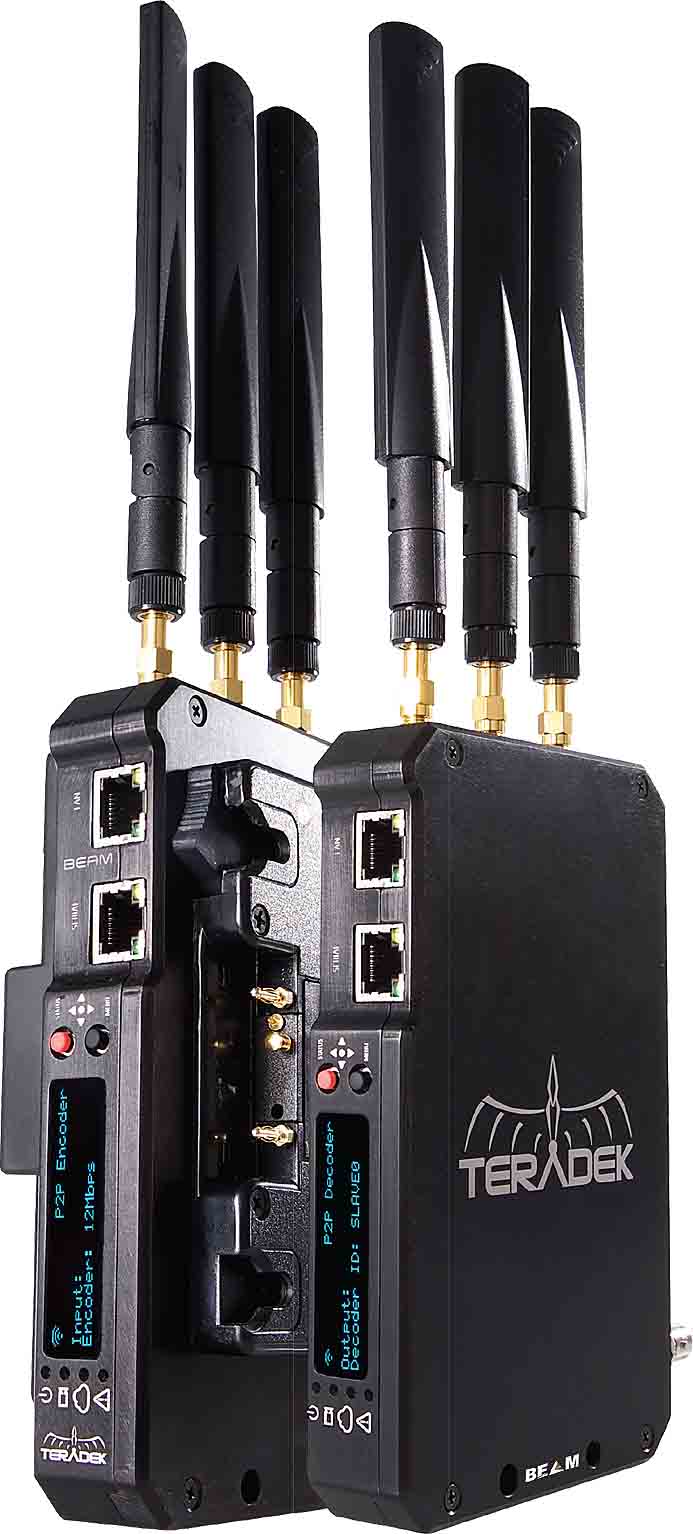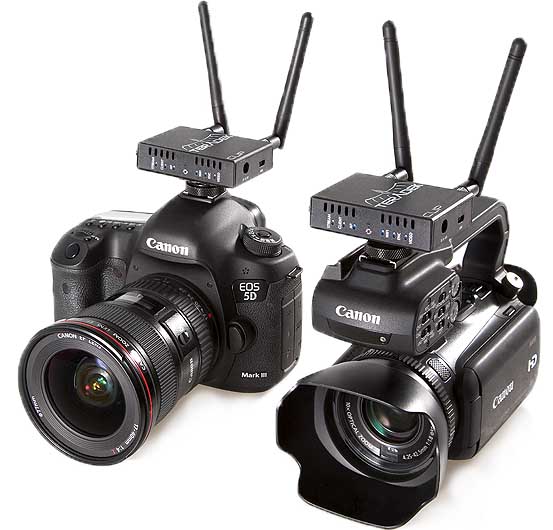 Teradek Clip - From $599
Stream Directly to Mobile Devices, Tablets or Wirecast
The Teradek Clip is a H.264 transmitter, which allows you to watch your live footage in real time over a WiFi connection. Use the Teradek Clip as your Wirecast Video source, and eliminate the need for a video capture card.

Teradek T-RAX - From $2980
Scale Your IP Video Workflow
Use the Teradek T-Rax with any combination of 8 encoders/decoders, for multi bitrate streaming or multiple channel, encoding/decoding. The T-RAX is 2U rack mountable and fits in any standard size rack cabinet. A master control interface is available through a Sputnik card. Call or chat for a free consultation.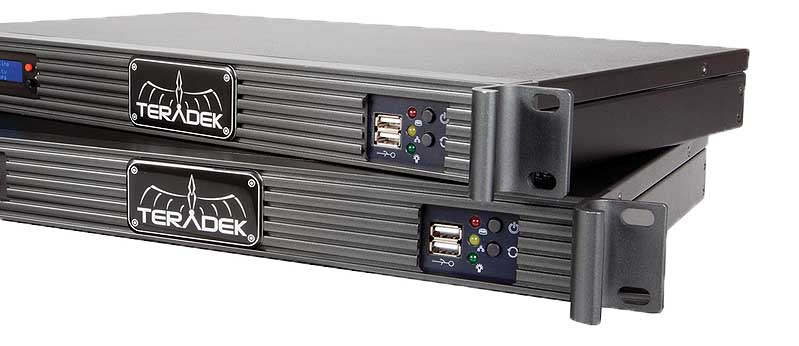 Teradek Slice - $2990
Rack Mount H.264 Encoder Based on Teradek Cube
Use the Teradek Slice encoder to send your video feed to our servers from your data center or studio. Supported stream formats include MPEG-TS, RMTP, RTSP and RTP Multicast. Stream at up to 10Mbps with 1080P resolution. Slice encoders now support Closed Captioning.