CLOUD OPERATED AAC/MP3 AUDIO ENCODER
Simply plug it in and stream. Get the only audio encoder that requires no setup.
Yes, Get my Encoder




A CLOUD OPERATED ENCODER THAT DOES IT ALL
CLOUD OPERATED
See the status of your encoder, change server settings and/or encoder settings, through our cloud portal.
SCHEDULE
Populate your stations schedule in our calendar, and make it available to your listeners. You can also schedule which DJ has access to particular timeslots.
RECORD
Your live broadcast can be recorded and uploaded to the cloud automatically. The content can be posted on your website for podcasting.
SUPPORT
Pair your encoder with Primcast radio streaming services, and get access to 24/7 support via phone or live chat.
Use the Zerhex G1 as an encoder source for shoutcast or icecast servers, or use it as an audio bridge for point to point streaming. The G1 encodes analog audio to AAC, MP3 or OGG.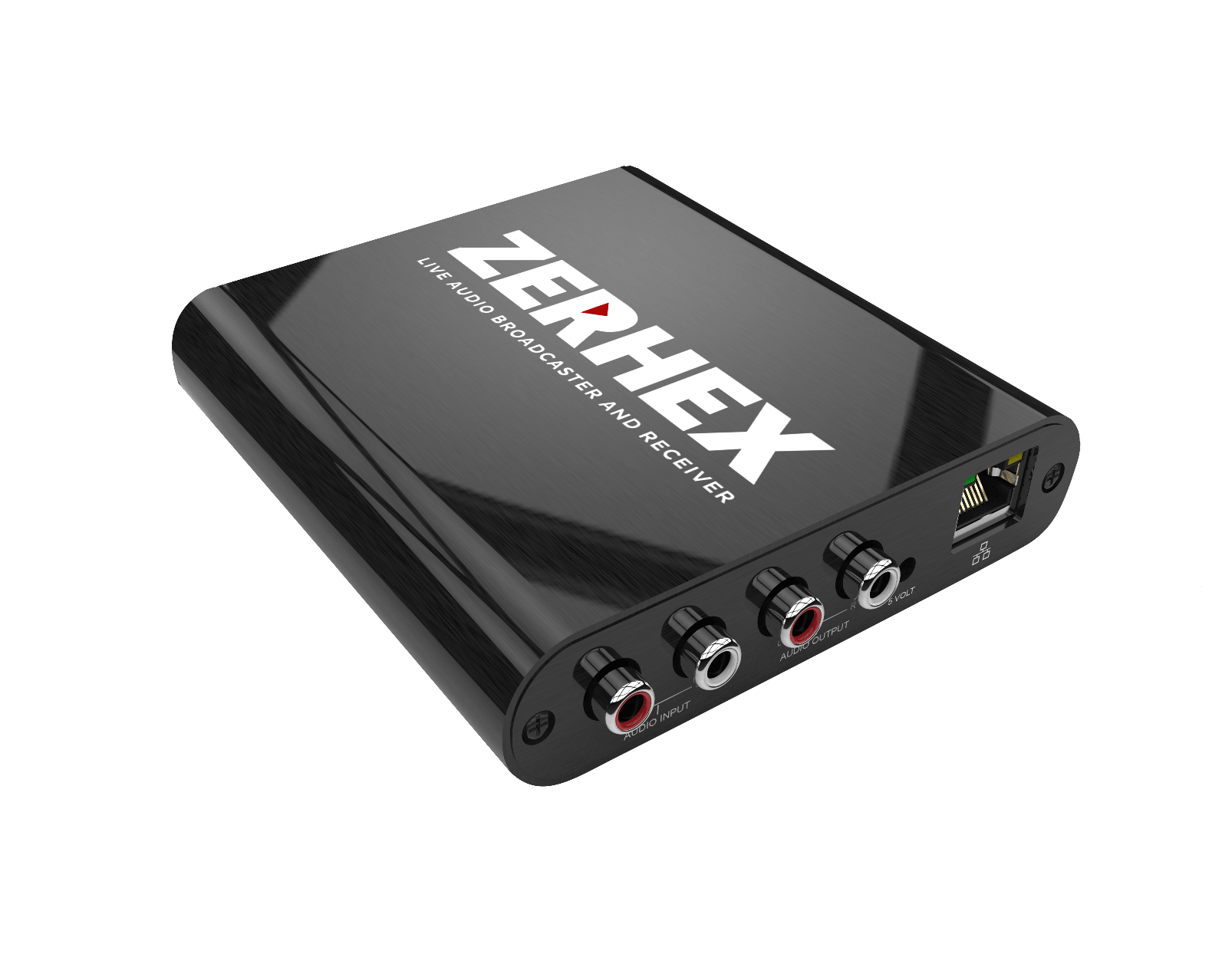 Applications
AAC, Mp3, OGG Audio Encoding
Point to point audio bridge
Shoutcast or Icecast server source
In-store music player
Features
Stream audio without a PC
No setup required, simply plug n play*
Headphone audio out
Audio Recording
Automatic podcast upload
Supported Extensions 
Zerhex ONAIR Indicator sign YES
Encoding Mode
MPEG-1 Layer 3
Mono and stereo
Joint Stereo or Dual Channelt
PCM codec
Codec
MP3, HE-AAC (v.1 and v.2)
Joint Stereo or Dual Channelt
MPEG-1 Layer 3
raw PCM, OGG
Sample rates
Bitrates
Streaming Server
Shoutcast v1, v2 / Icecast compatible TCP/IP stream
Point to Point
Direct audio point to point transmission. No broadcast server required.
Audio Recorder
MicroSD, Cloud recorder - Save audio directly to cloud server
Broadcast schedule
Set broadcast connect and disconnect schedule
Recorder & recorder schedule
Network
RJ-45, Ethernet, Analog audio input
Connector
RCA (Left & Rigth), stereo
User control panel
Full control and status information
Cloud interface
Access configuration panel from any web browser on  the internet without port forwarding or proxy.
Mobile interface
Mobile App
Operating conditions
Temperature
Power requirements
Voltage
Connector
Size
Config profile
Config Mode
Zero configuration mode supported
Geographical Blocking
Supports API geographical blocking mode
Pair your Zerhex encoder with service from the only company that delivers streaming services on its own custom built, low latency network. Your services are backed by 24/7 support and our 99.9 uptime guarantee.

3. Broadcast
Simply plug in your encoder, connect your audio source (RCA cable required), and login to start broadcasting.