Radio Streaming Services with Low Latency to all Devices
Deliver your audio stream to a global audience, instantly. We say no to buffering and downtime. Get instant access to our fully managed streaming services with 100% uptime guarantee SLA.
Starting from
$8/mo
Billed Annually
Take Live Calls and Stream with MIXXX
Everything you need is provided FREE. Use MIXXX and Skype to stream live and take live calls during your broadcast.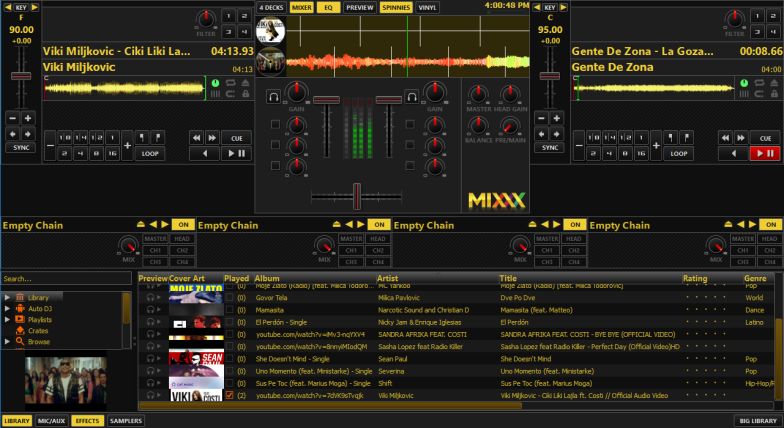 Leverage your Live Streaming with our Cloud DJ
Back-up is always on stand-by. Our auto dj platform can be set to automatically kick-in when your live source drops. Use it as a back-up or to complement your air time when your live content is depleted. Auto DJ is included with select plans.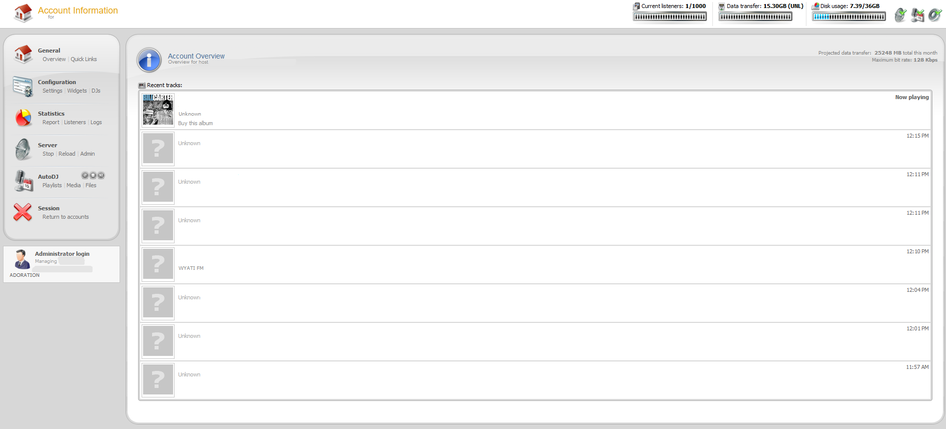 Instant activation
Start streaming immediately. Account activation is automatic and take just a few minutes.
Easy setup
Not so computer savvy? Not a problem. Our customer happiness team will assist you with the setup remotely. Join our live chat anytime for assistance.
No limits
Clear and simple plans with no listener limits*. You will never have to worry about running out of bandwidth again.
Stream to all devices
Your audience can be reached on any device*, while you stream from a single source.
Embedded player
Embed our player on your website, or have your listeners tune in through our website.
Auto DJ* (Included with select plans)
Upload your files to our servers and automate your stream. Create playlists and schedules through our Auto DJ interface.
Free Mobile App* (Enterprise plan only)
Free mobile app, customized with your company logo and graphics, included with Enterprise accounts. Apple and Google Play developer accounts required. SEE OUR APPS.
24x7 Customer Happiness
We manage all aspects of your audio streaming services, and we make sure your services are up and running 24x7, as they should be. Our customer happiness team is available around the clock to assist with any questions you may have.
Don't have a website? You don't need one! Our radio streaming services include a radio player, deployed on a custom page, accessible from any device. SEE OUR PLAYER.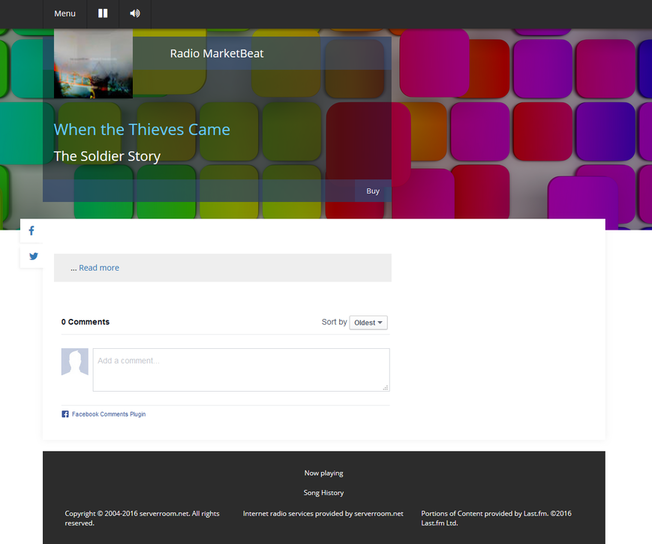 We deliver audio streaming through the latest versions of SHOUTcast and Icecast, deployed on our own equipment and network. We handle all aspects of streaming, so there are no middle men involved, allowing us to provide quality services and budget friendly pricing.
Talk to us about a solution for...

Websites
Is your website running slow? Let us help improve user experience, capacity and security. Talk to us.

Database
Are you looking for fast, secure and scalable database solutions? We deploy custom crafted, managed database solutions for your business. Give us a call.

Business Applications
Hosting your own applications can lead to disasters. Our managed hosting solutions deliver reliability and peace of mind.

Private Cloud
Are you ready to move to the cloud. We deliver custom crafted private cloud solutions, with dedicated hardware and infrastructure.

Video on Demand
Rich media delivery, to any screen, directly from our custom built streaming platform. Talk to us for more information.

Web Hosting
Industry leading uptime, low prices, and 24/7 customer support. Chat with us for more details.

CHAT WITH AN EXPERT
Or call us at 1 917 284 6090
Audio Streaming Services Running on SHOUTcast
Your radio station needs reliable services, running on a fail-proof streaming platform, that has been perfected for more than 10 years. Looking for another platform? We accommodate all streaming platform, including Icecast. Call or chat with us for a free consultation.