Stream on Facebook with Wowza Streaming Engine
1 Access the Wowza application
If you want to stream to Facebook, in your Wowza Streaming Engine Manager, choose the Application from which you want to stream from, for example the application "live".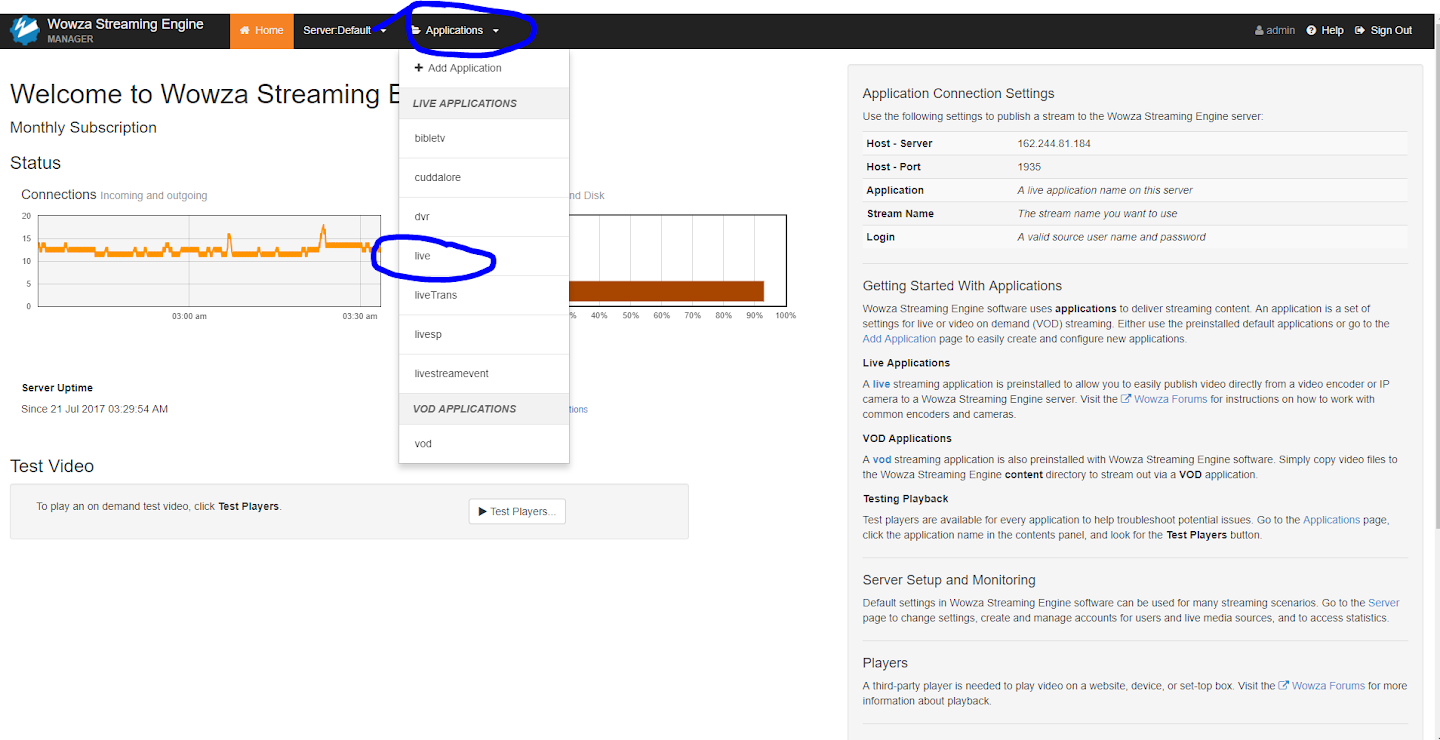 2 Check the connected streams
Once you are in, you can check what streams are connected on that application, by accessing Incoming streams.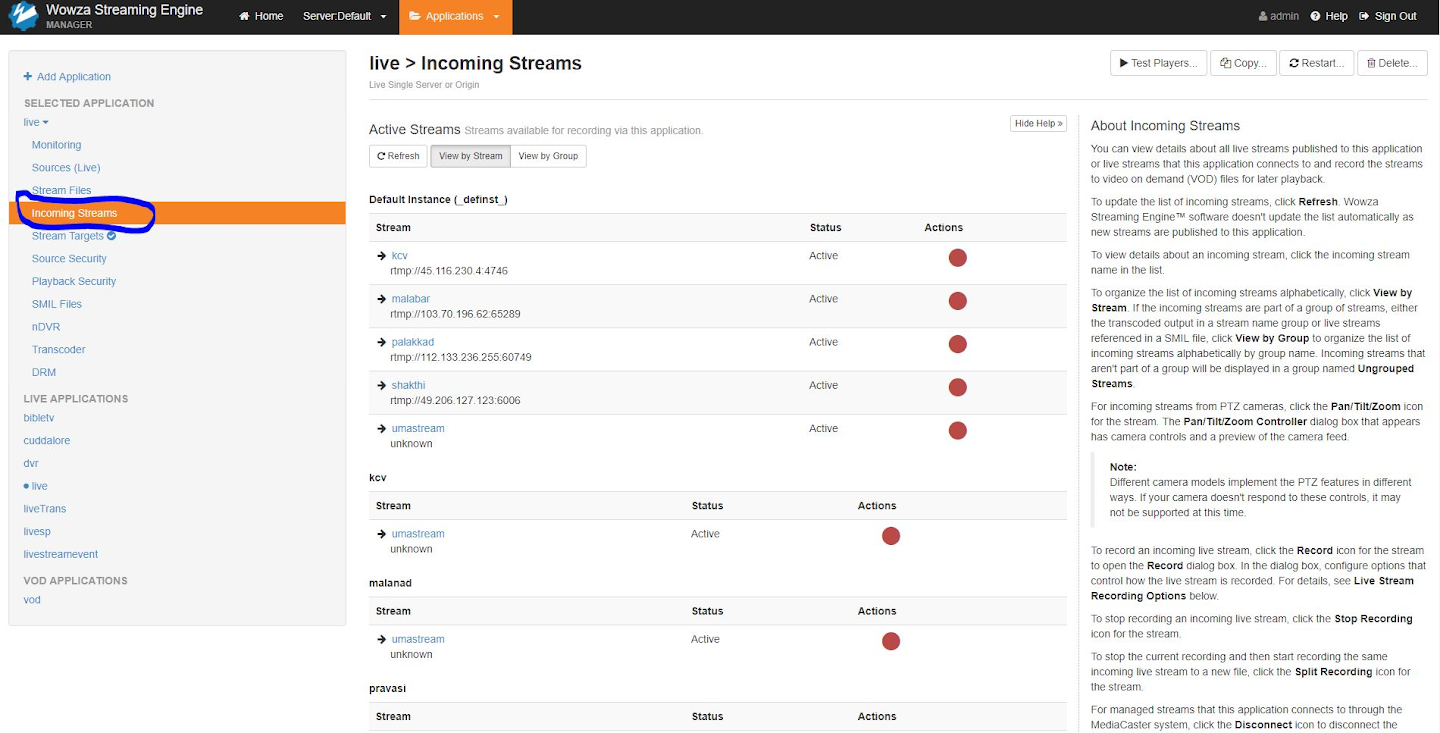 This way, you can see if the stream reaches the server and also test it to see how the output looks. Next you will need to access Stream Targets.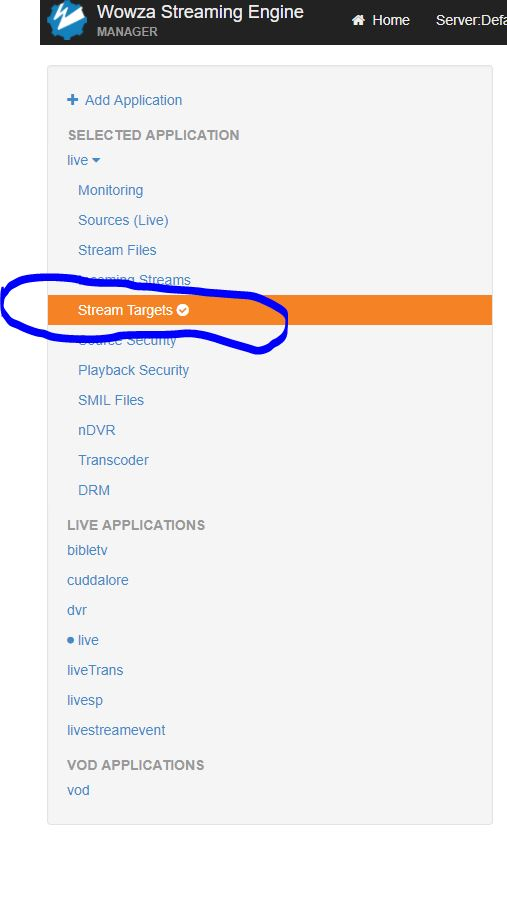 Once you are in, make sure that the Stream Targets are enabled by clicking Enable Stream Targets, then in order to create one click Add Stream Target.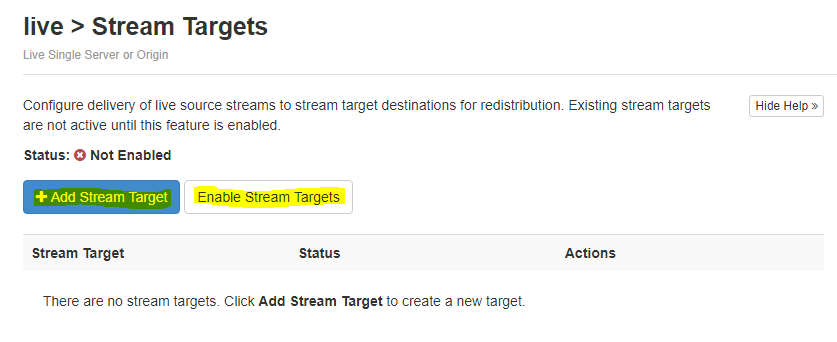 3 Configure Stream Targets
The next step is to click on Add Stream Target. A page will open, from which you need to select where you want your stream to go.
For streaming to Facebook, click on Facebook Live, then click on next.
The 2nd step is Destination Options, but for Facebook, there is none. Click on next again.
The 3rd step is Configure Target.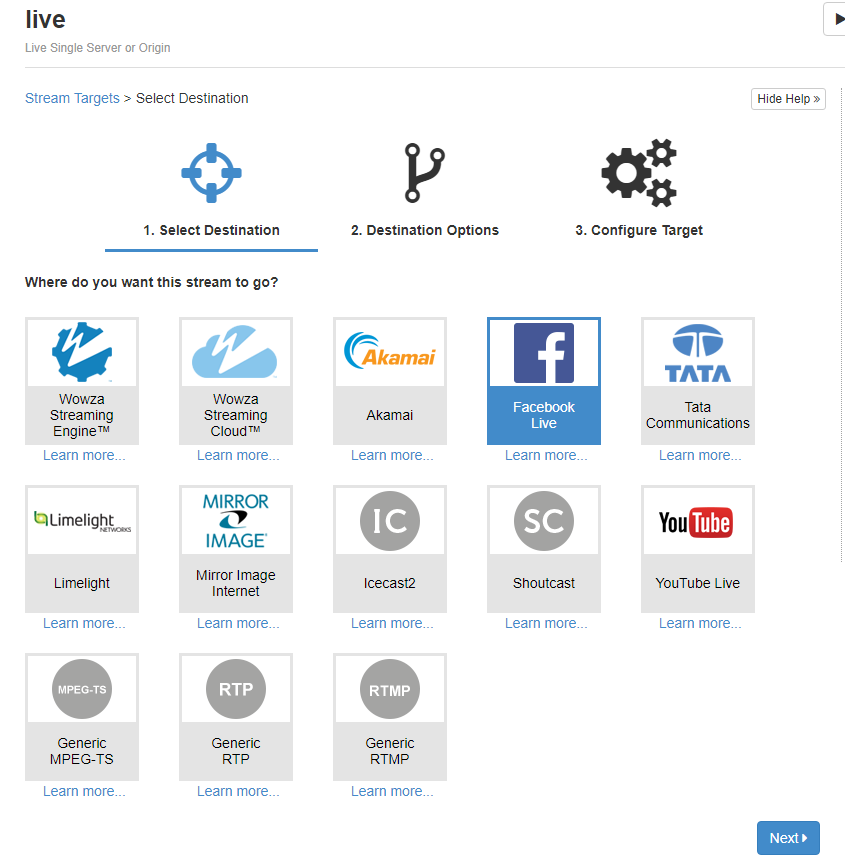 For Stream Target Name you need to write a descriptive name for this target setup. The name must be unique and can't contain special characters. For clarity, we recommend including the bitrate in the Stream Target Name.
For Source Stream Name you need to write the name of the incoming source stream that will be sent to the destination. You can see your incoming streams by clicking on Incoming Streams.
Title is the title of the live video post, the one you wish to appear on Facebook.
Description is the description of the live video post. It will also appear on Facebook.
This is just an example.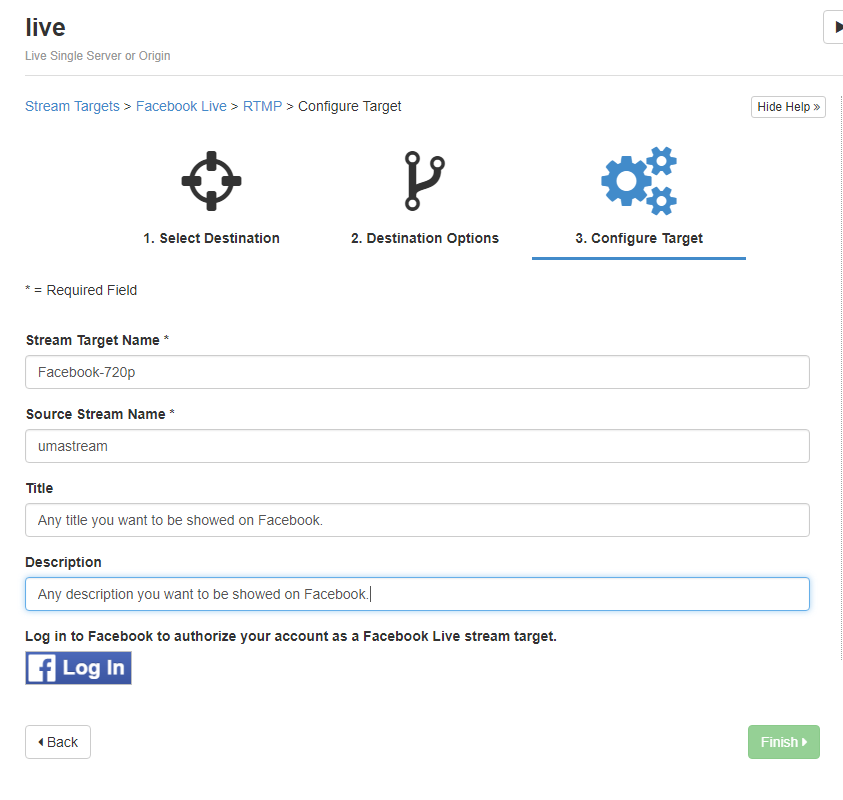 After filling all the fields, you need to Log in to Facebook, in order to authorize your Facebook account as a Facebook Live stream target and to grant permissions to Wowza Streaming Engine.
Click on Continue as [your facebook name], then choose the most public privacy level you will ever want to use. This is the App visibility and post audience setting, which is the default privacy level for posts from Wowza Streaming Engine.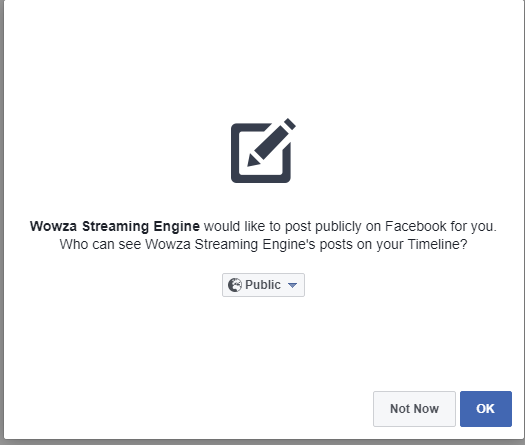 You will be redirected back to the Configure Target page, and at the bottom, you can choose now where on Facebook you want your stream to show.
Select your Video Destination. The destination is where you want to post the live stream on Facebook. You can choose from the following: your Timeline, a Page you manage, a Group you manage or an Event you're hosting.
At Privacy you can now change if you want, who is able to see your streaming.
Click on Finish, and now, if everything was completed correctly, you can see on Facebook the streaming that is coming from your Source.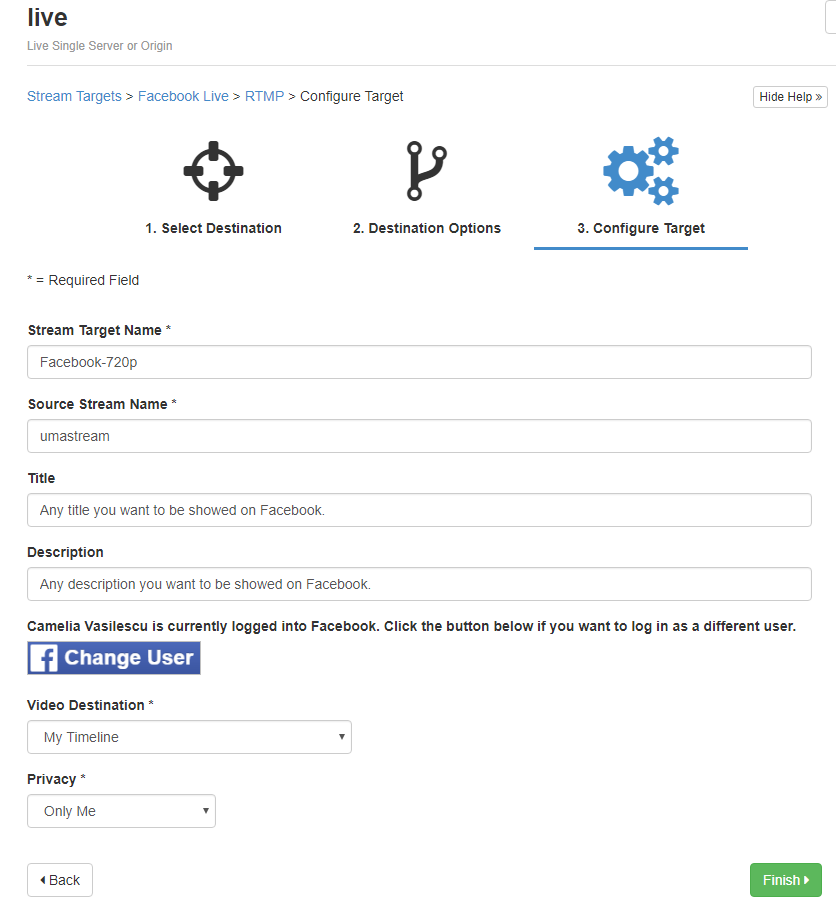 If you want to stop the stream target, go back to your Wowza page and click on Disable this stream target button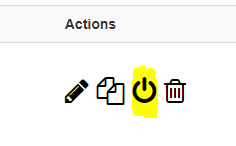 Those are all the steps in order to create an Facebook live stream target, but remember, if you encounter any difficulties, feel free to contact us anytime.
A few important observation regarding Facebook Live:
- The maximum resolution is 720p (720 x 1280), at 30 frames per second.
- The audio bitrate must be 128 Kbps mono.
- The audio sample rate must be 44.1 KHz.
- The maximum length of your stream is 4 hours.
Did you know we sell streaming services?
Our audio and video streaming services come with unlimited connections, unlimited bandwidth, and are backed by our 24/7 expert support staff!