Nicecast Encoder Setup Tutorial
1
Nicecast can work with most audio applications on Mac OS X including iTunes. The Plug-In architecture supports sophisticated functionality including live voice-over. Because Nicecast supports Icecast protocols for webcasting, it is compatible with Darwin/QuickTime Streaming Server and also with SHOUTcast servers.
The steps to configure Nicecast to webcast through DSS/QTSS are:
- launch Nicecast.
- display the Nicecast server configuration window by selecting Nicecast Server from the Window menu.
The server window lets you define:
- name for your reference.
- on the server type field select Shoutcast. (Nicecast also support Icecast1 and 2.)
- the IP address or DNS name of the server.
- this is the address the you received in the setup email. Also you have this in your account page.
- the port number that you need to put in corresponding field can also be found on the account page.
- the broadcast password.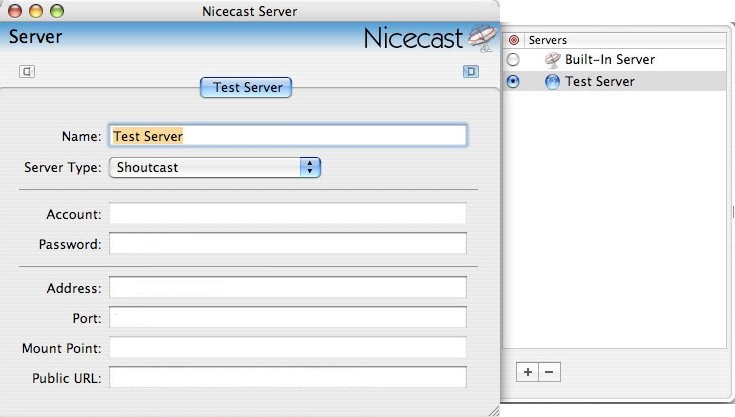 2
Nicecast support live voice over providing a method to mix live audio with audio streaming from an application such as iTunes.
This capability is accessed from the Effects Window: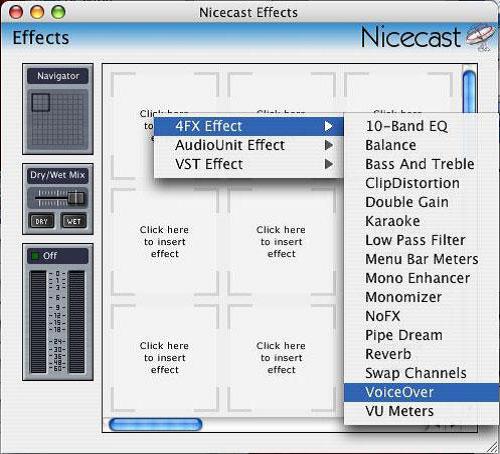 3
Once you have added the Voice Over effect, you can configure the input from the voice over window: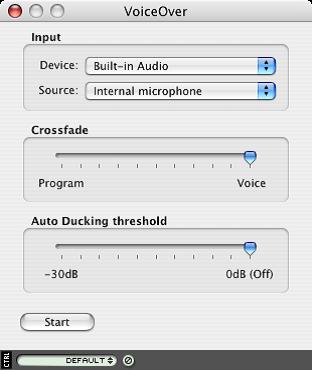 4
Nicecast also supports archiving. Your webcasts can be saved directly to mp3 files via the Nicecast Archiving window: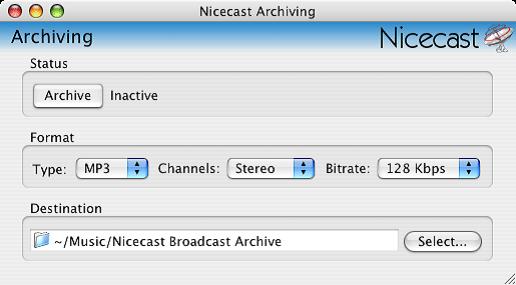 5
All other settings for your webcast can be configured from the Nicecast Broadcast window. When you have everything configured, click the "Start Broadcast" button to start webcasting: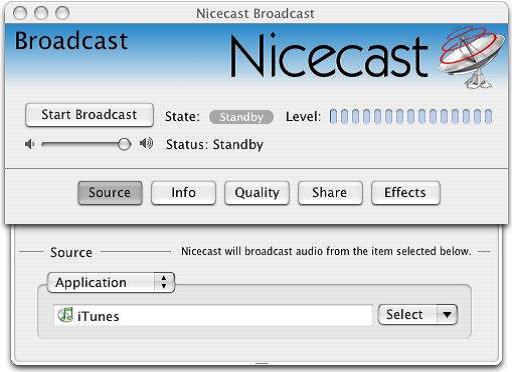 6
If you still have any questions or concerns, don't hesitate to contact our support center via livechat, email or phone. You can find more on our contact page.
Did you know we sell streaming services?
Our audio and video streaming services come with unlimited connections, unlimited bandwidth, and are backed by our 24/7 expert support staff!